Phase One [1933-1965]
At the time of its founding, the group was led by Kishichiro Okura (Chosho) and Kimi Kishigami. Inviting Western musicians such as Ikuma Dan, Yoshie Fujiwara, and Nobuko Hara, they created many music works for people to listen to and enjoy. Eventually, Yamatogaku songs became popular among traditional Japanese dancers such as Koisaburo Nishikawa, Kikunojo Onoe, Tokuho Azuma, and others, which strengthened its ties with the dance world. The lyricist team at this time included notable members such as Mikihiko Nagata, Rinpu Sasagawa, Yaso Saijo, Shigure Hasegawa, and Hakushu Kitahara. Kimi Kishigami, who had a uniquely beautiful voice and musical talent, and shamisen player Toshiakira Miyagawa (Eijuro Kiyomoto) played active roles in the composition of the early pieces. Reiko Mishima, who was an outstanding singer at Sakichi Kineya Nagauta school, was eventually invited, and all the necessary collaborators to start Yamatogaku were secured.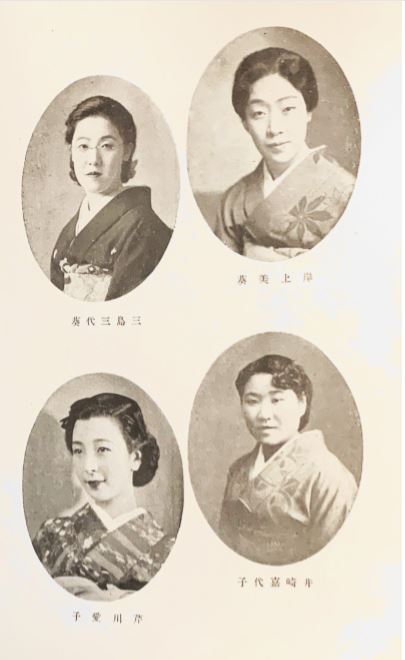 Phase Two [1965-1969]
The second phase marked a solemn era for Yamatogaku as the founder Okura and two leading members, Kishigami and Miyagawa, passed away one after another, leaving singer Reiko Mishima struggling alone. Although some works were produced, it must be said that it was an unfortunate period for Yamatogaku, as there was no partner for the lead shamisen.
Phase Three [1969-1987]
The nagauta lead shamisen master Isoshichi Yoshimura was finally invited to play the main shamisen for Yamatogaku as Hisamitsu Yamato, and led Yamatogaku into a new era with the composition of "Tsukijido" (written by Yoshiyuki Komai). In 1969, Yamato-ryu was revived for the sake of school management and in 1976, Reiko Mishima became the first head of the school under the name Miyoki Yamato. With the addition of Hisamitsu Yamato as chairman, and Michiyo Yamato and Hide Yamato as directors, the leading roles were once again in place the Yamatogaku school. With the release of records, cassette tapes, and CDs from Hisamitsu Yamato's through Columbia Records, Yamatogaku spread throughout Japan and became popular performance numbers amongst Japanese dancers.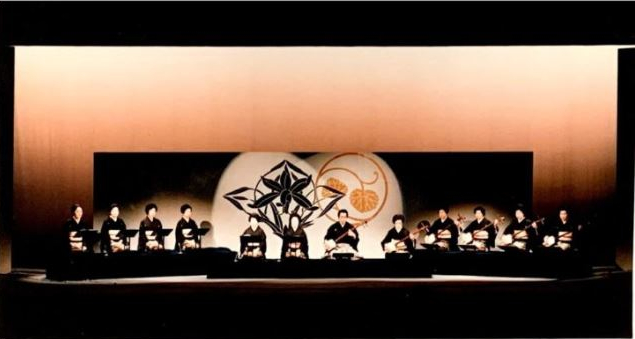 Phase Four [1987 – 2012]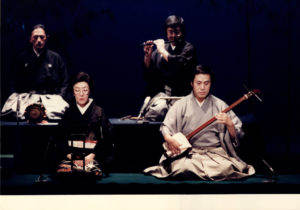 Under the direction of second-headmaster Yamato Hisamitsu, Yamatogaku operated with lead vocalists such as Michiyo Yamato, Reiko Yamato, and Sakyo Yamato. As a result of Hisamitsu Yamato's achievements and dedication, Yamatogaku is recognized today as a genre of dance music, categorized with other traditional schools. With a catalog of over 700 songs, the melodies have created ambiances for many well-known performances. It was during this time that Hisamitsu's daughter, O-SHO Yamato, took over the operations of Yamatogaku through publishing sheet music and recordings with King Records, beginning her efforts to ensure a hopeful future for the musical lineage.
Phase Five [2012 – present]
In 2012, O-SHO Yamato took over the title of the third iemoto (headmaster), and continues to do so to this day. The leading vocalists Reiko Yamato and Sakyo Yamato support the young master, and they strive to pass on and innovate Yamatogaku mainly through dance performances, and are also putting effort into overseas performances and nurturing the next generation.